Click on the map to open google maps.
Please note that we will no longer be swimming at the College of St. Mary's after September 2017. The management has elected to allow an age group swim club to rent the pool instead of Omaha Masters, at the time we have been swimming.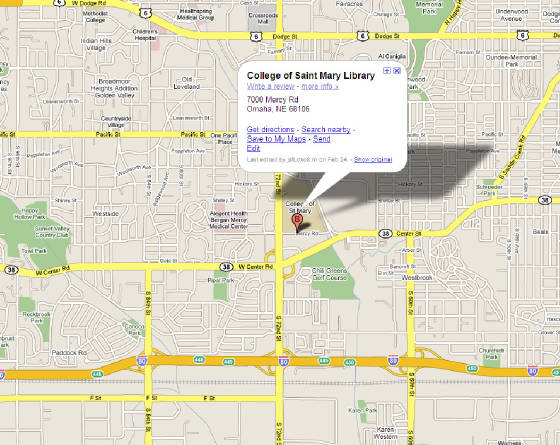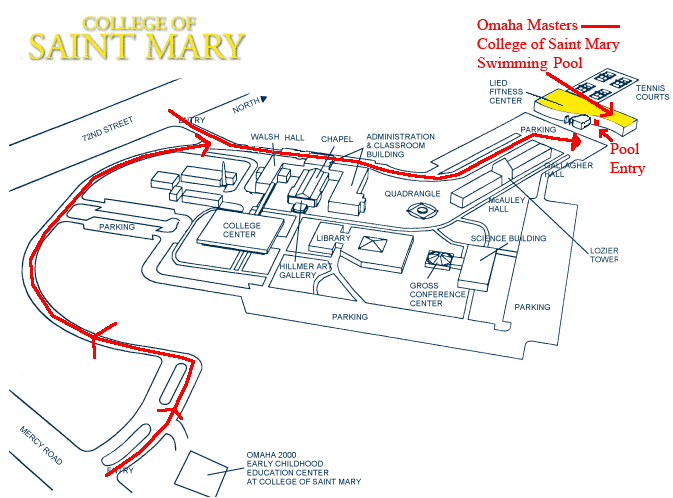 The swimming pool is at the back-end of the CSM campus. If you're there about 10 minutes before we swim, you won't be able to miss the steady stream of cars coming to swim!
Copywright 2017, Omaha Masters Swimming